Harrogate
Life after Brexit
Harrogate, once the host venue for the Eurovision Song Contest!
By his own admission, Pete might not be able to belt out a harmonious tune, but nonetheless he made it to the venue of the 1982 Eurovision Song Contest as he stepped up for #7IMStepsuptotheSummit.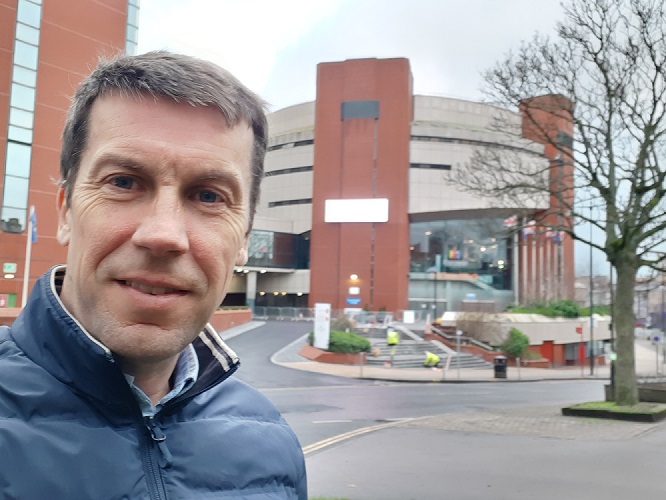 Friday 22 January
Written by Ahmer Tirmizi, Senior Investment Strategist
How times have changed. It was not that long ago that the UK was looking to position itself at the heart of Europe. It started with the 1975 referendum on membership of the European Common Market and culminated with the signing of the Maastricht Treaty, setting the European Union on its way. In between that time, was arguably the UK's most symbolic gesture – hosting the Eurovision song contest in none other than Harrogate.
The country has recently taken the decision to move in the opposite direction. With the Brexit deal signed in December, the most immediate headlines have focussed on sector-specific disruptions: rotting shell-fish, falling meat prices and cancellation of sporting events.
Is Brexit "Done"? Should we expect more of this? Are these disruptions likely to continue? For us, the answer is no. The deal signed last year, was rushed for political purposes but with the headlines less focussed on the deal itself, there will be time for negotiators to iron out the details that were first missed.
Both sides have an incentive to. After all, the EU is the UK's biggest export market while the UK's financial and legal services are important to the functioning of the European economy. This is before we talk about the crucial security, research and diplomatic ties. The link between the UK and Europe won't be severed easily.
And it's not just important to institutions and business. When COVID is eventually brought under control, where will people holiday first? Ferry trips across the Channel. Or the direct train link between the UK and the mainland. A two hour plane ride to the continent's warmest beaches sound quite good. That will be a lot of roaming charges.
Most important of all, the UK has already confirmed its participation in Eurovision 2021…some links may last forever.
Financial Intermediary
I confirm that I am a Financial Adviser, Solicitor or Accountant and authorised to conduct investment business.
If you do not meet this criteria then you must leave the website or select an appropriate audience.