London
Reaching the Summit
We've made it!
As final steps are counted and verified, Chris Coombs, Business Development Manager, made sure the team reached their target as he embraced a brisk winter walk as he stepped up to the Summit.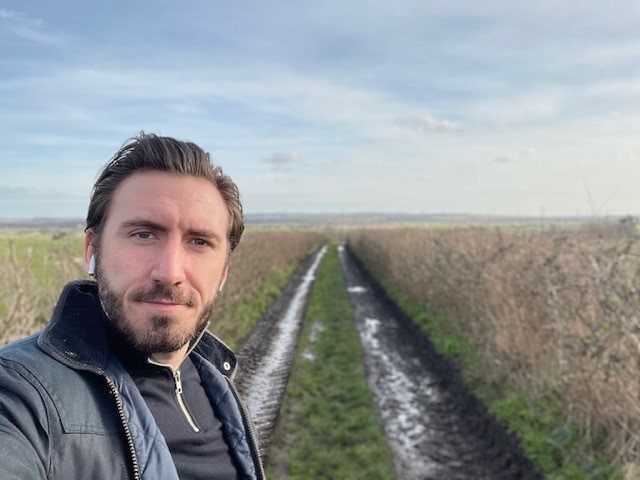 Friday 19 February
Written by Martyn Surguy, Chief Investment Officer
And so, to London as we finally reach the summit and conclude our expedition. The Science Museum was the perfect venue for our Summit event last year. Little did I realise how relevant so many of the exhibits and treasures there would be for our journey this year.
In 2020, I remember arriving early so I could have a quick canter through the exhibition halls. The Exploring Space section caught my eye with Tim Peake's descent capsule and a repeat of the moon landing broadcast in 1969. However, despite the protestations of Elon Musk, space tourism is not on our immediate investment horizon.
Far better to have invested the time in the Wellcome Galleries learning more about epidemiology and public health. Science, as always, is showing us the way out of the pandemic. Epidemiology is as much about the study of the past as the future. Data collection and analysis is to the fore, followed by trying to apply the lessons to the current situation. The same is often true of investment. Our quantitative group and risk management team have had a key role for us in successfully navigating the challenges of 2020. Their work identifying historic parallels, unearthing opportunities and controlling risks has been invaluable.
Thinking back, I should have also spent more time in the Atmosphere Gallery learning more about climate change, the Earth's energy balance and the carbon cycle. The Museum is now redoubling its commitment to the area. The first major exhibition on carbon capture and storage later this year will feature a prototype mechanical tree which absorbs carbon dioxide! I shall be taking the opportunity to see it as soon as I'm able to.
At 7IM while we can't promise mechanical trees, we are also redoubling our efforts in the environmental, social and governance (ESG) space. Many of our Summit articles have touched on this area. It's in the mainstream now and deservedly so. We can be proud to have a longstanding commitment to ESG.
For over 14 years we've managed the highly successful Sustainable Balance Fund. But we want to do, and to deliver, more. Only this week we've launched a range of Responsible Choice Model Portfolios to meet the needs of ESG minded investors across the risk spectrum. Expect more in the months ahead as we further embed the principles of ESG across our business and investment approach.
Thank you for joining us on our journey to the Summit. Let's all hope it's back to the old-fashioned way of meeting in person next year!



Any reference to specific instruments within this article does not constitute an investment recommendation. Past performance is not a guide to future returns.
Financial Intermediary
I confirm that I am a Financial Adviser, Solicitor or Accountant and authorised to conduct investment business.
If you do not meet this criteria then you must leave the website or select an appropriate audience.