Latest updates to the 7IM Platform service
Keep up to date with the latest new features on the 7IM Platform as well as a look ahead to future developments.
Our latest release
In our latest release, we've worked on small improvements to enhance the 7IM Platform.
Coming soon
As a business, we're constantly looking to evolve and push the boundaries with the products and services we offer you.
To do this, we need a progressive roadmap.
Although we don't have a date confirmed, below you'll find some items that are planned for the remainder of the year.
Access Hub - online user account maintenance
DFM MPS Functionality - improved tools and reporting
DFM MPS Rebalance - improved stability and exception handling
Get in touch with us if you are interested in hearing more about our future plans.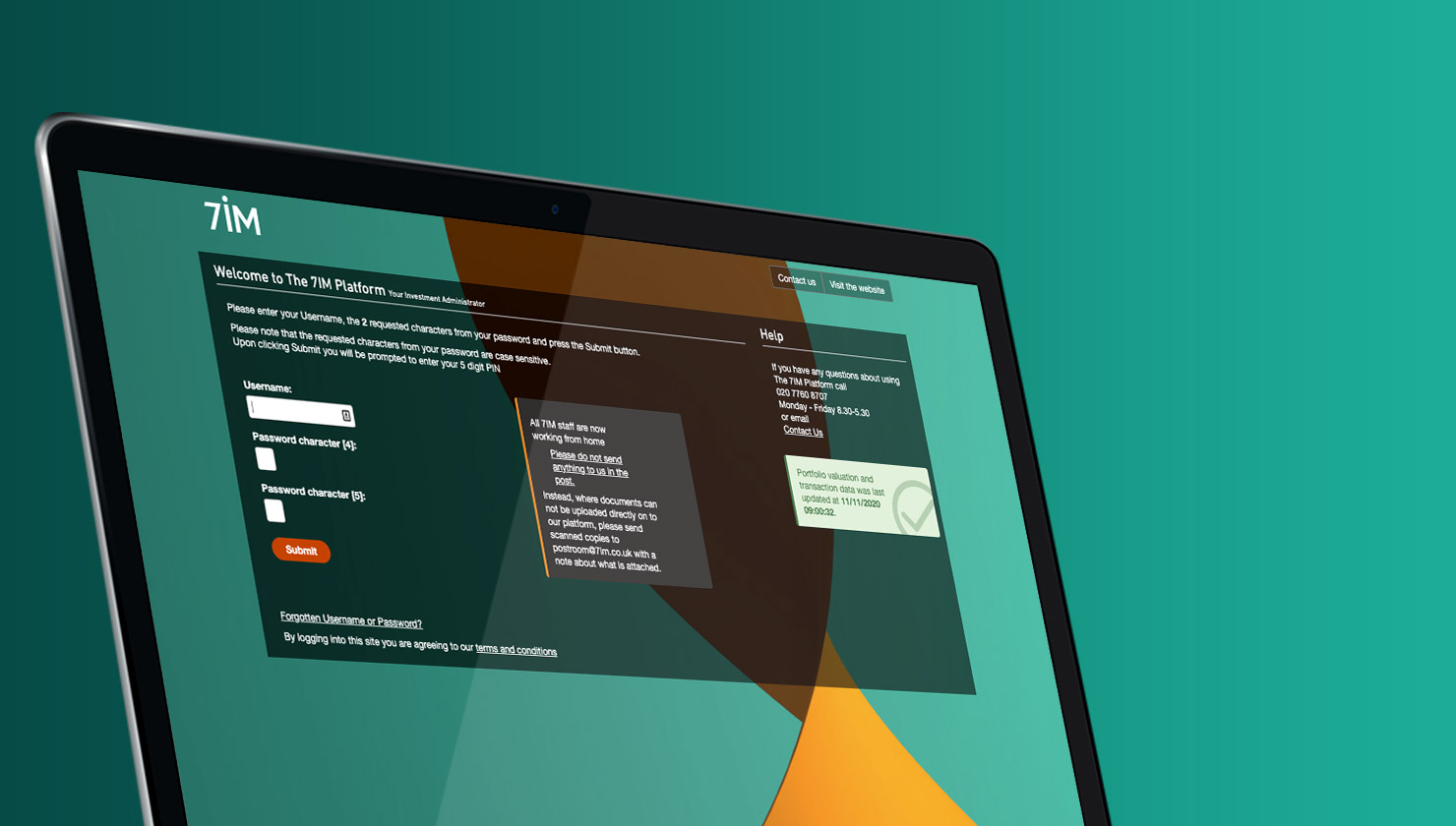 Help us help you
Our platform is designed by advisers for advisers.
But we acknowledge there's always room for improvement. Use the contact form to submit features you would like to see added to the 7IM Platform in the future.
Financial Intermediary
I confirm that I am a Financial Adviser, Solicitor or Accountant and authorised to conduct investment business.
If you do not meet this criteria then you must leave the website or select an appropriate audience.