Upgrade to 7IM Illustrations
At 7IM, we are always looking to enhance our products and services based on feedback. As part of this commitment, we have recently upgraded the look and feel of our illustrations and have added a new summary page for fees and charges.
New look and feel
We recently reduced the size of our illustrations and launched a new look and feel, making them clearer for you and your clients to read.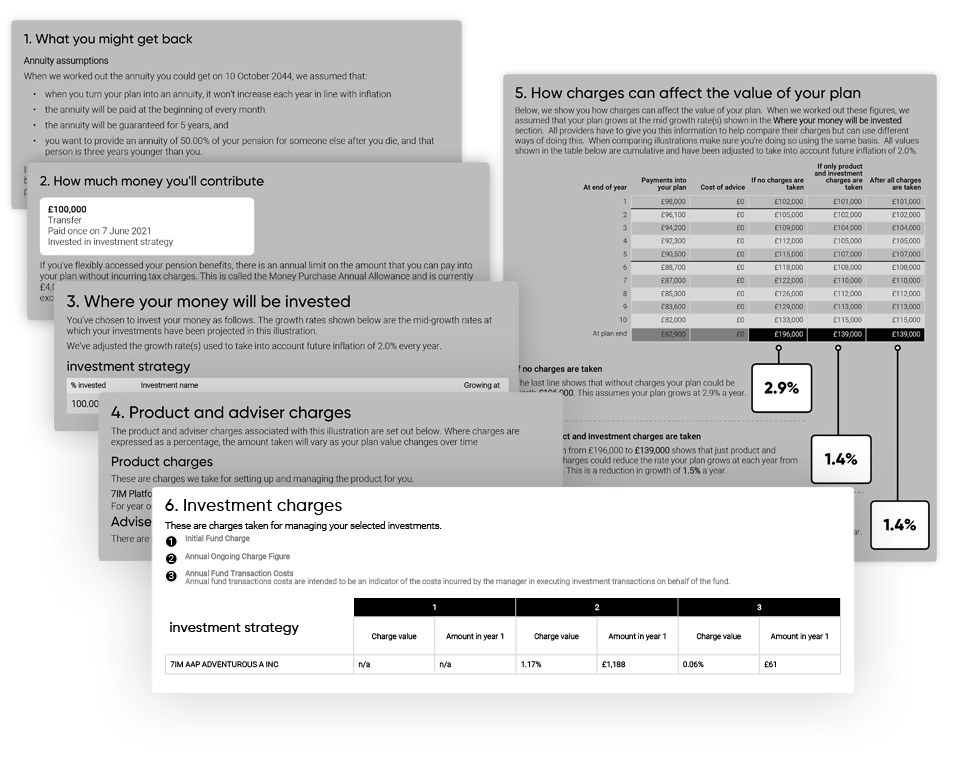 New Summarised product and service charges
We have also introduced a new page detailing a summary of the first year's product and service costs which compliments the detailed information provided in the illustration.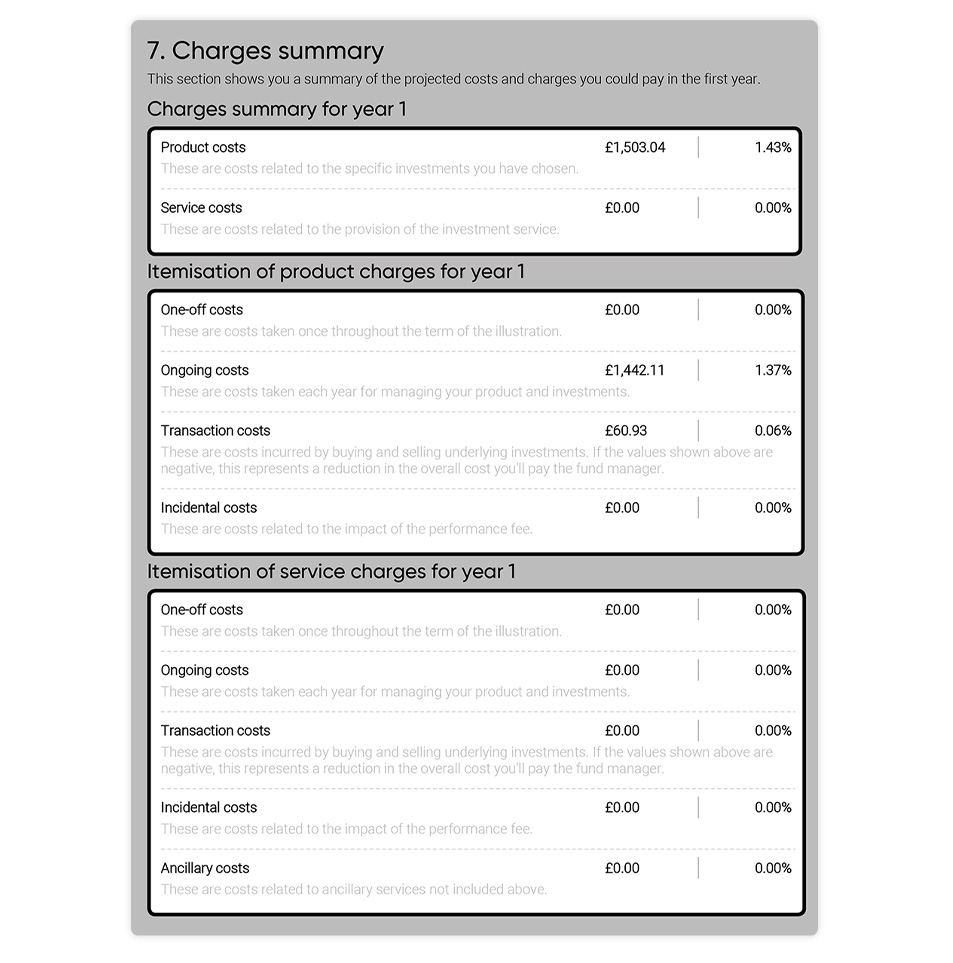 How to generate an illustration
When creating an illustration you will go through the following steps. For a more detailed step by step guide, please watch our 'Creating an illustration' video.
Navigate to Tools> Illustrations > Client Illustrations on the 7IM Platform.

Create a new client or select an existing client.

Select either Pension, GIA or ISA to illustrate on.

Input the illustration requirements for client - adviser charges, payments in and out and their investments.

Once all illustration information is added, click on calculate to generate and view the illustration. This will be saved for future use.
Get in touch
If you have any queries in regards to illustrations on the 7IM Platform, our team will be happy to assist.
Financial Intermediary
I confirm that I am a Financial Adviser, Solicitor or Accountant and authorised to conduct investment business.
If you do not meet this criteria then you must leave the website or select an appropriate audience.