Platform release - October 2021
In our latest release, the team have been working hard behind the scenes to make improvements to the platform, with particular focus on system performance.
Although not visible, we hope you will feel the benefits of these changes during your day-to-day use of the 7IM Platform.
In case you missed it, in our previous release we increased the 7IM SIPP information available to you on the 7IM Platform. Discover more below.
Easy access to client SIPP information
Once logged in to the 7IM Platform, you will now have access to a broad range of 7IM SIPP specific information in the client account area, including:
Crystallised/uncrystallised split
Contributions in the current tax year
Income drawdown in the current tax year
Arrangements
Beneficiaries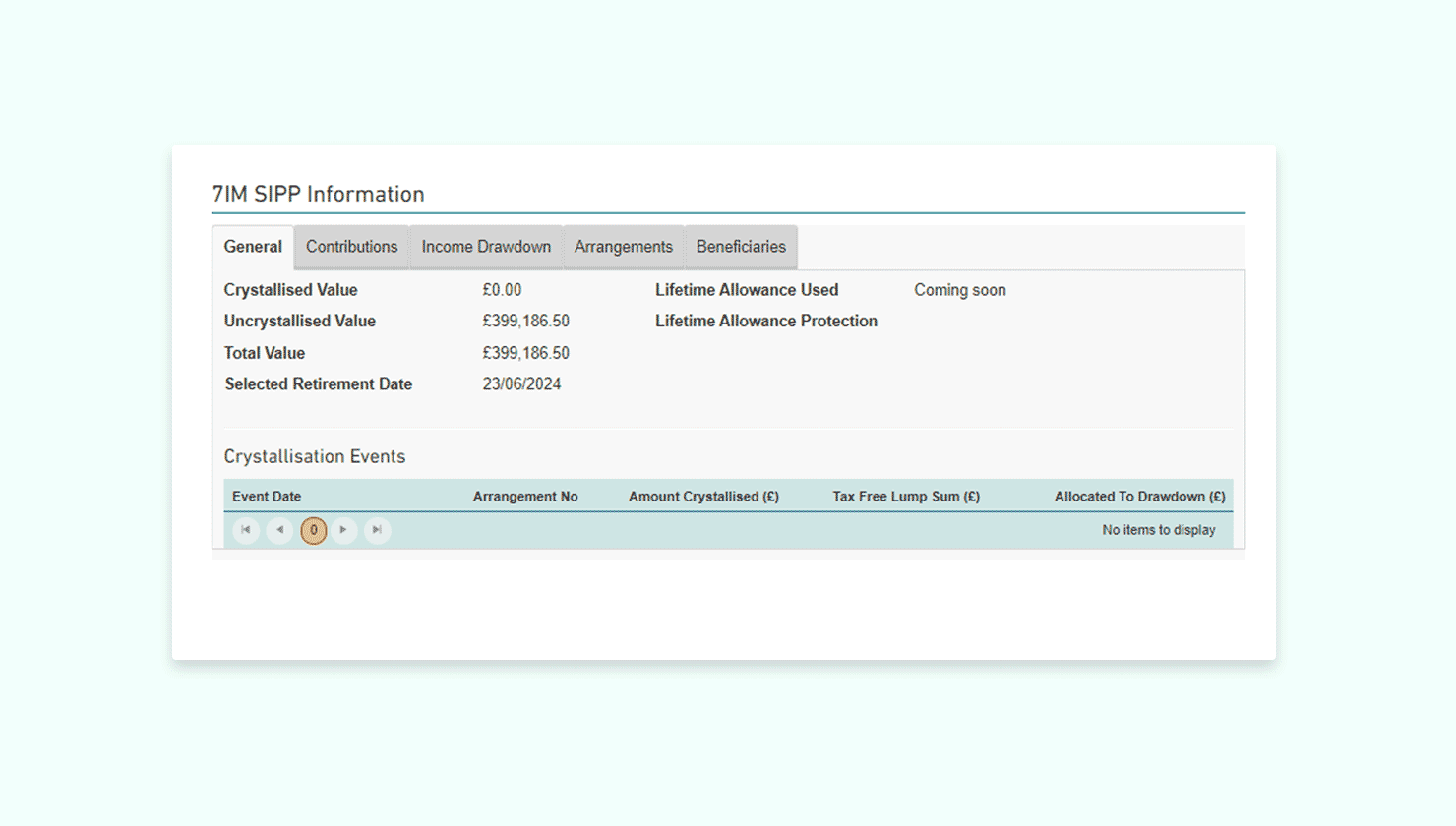 CGT reporting
The firm level all clients CGT report can now be downloaded in CSV format, making it easier to analyse the data. To access this report go to: Reports > Tax > CGT Reports > All Client CGT Reports.
Portfolio groups
To prevent any accidental delinking, we have removed the unlink button from DFM portfolio groups.
Regular withdrawals
We have fixed a few bugs to improve the regular withdrawal process and the online status alerts.
Platform improvements
We've been working hard in the background to continually improve the reliability and stability of our platform and as a result, have released several fixes for known bugs to provide a more robust service for you and your clients.
Financial Intermediary
I confirm that I am a Financial Adviser, Solicitor or Accountant and authorised to conduct investment business.
If you do not meet this criteria then you must leave the website or select an appropriate audience.