Client Portal
Get more from your 7IM account and investments
Our Client Portal allows you to view and track your investments online.
You will also be able to view your:
asset allocation
investment holdings
transaction history
reports for your account(s)
To make things even more convenient, we've created a simple user guide to tell you everything you need to know.
Not registered yet? You can do so via our Login page
Registering for the portal and viewing your accounts online is not only more secure but is also more sustainable. Find out more about Sustainability at 7IM.
Key features about Client Portal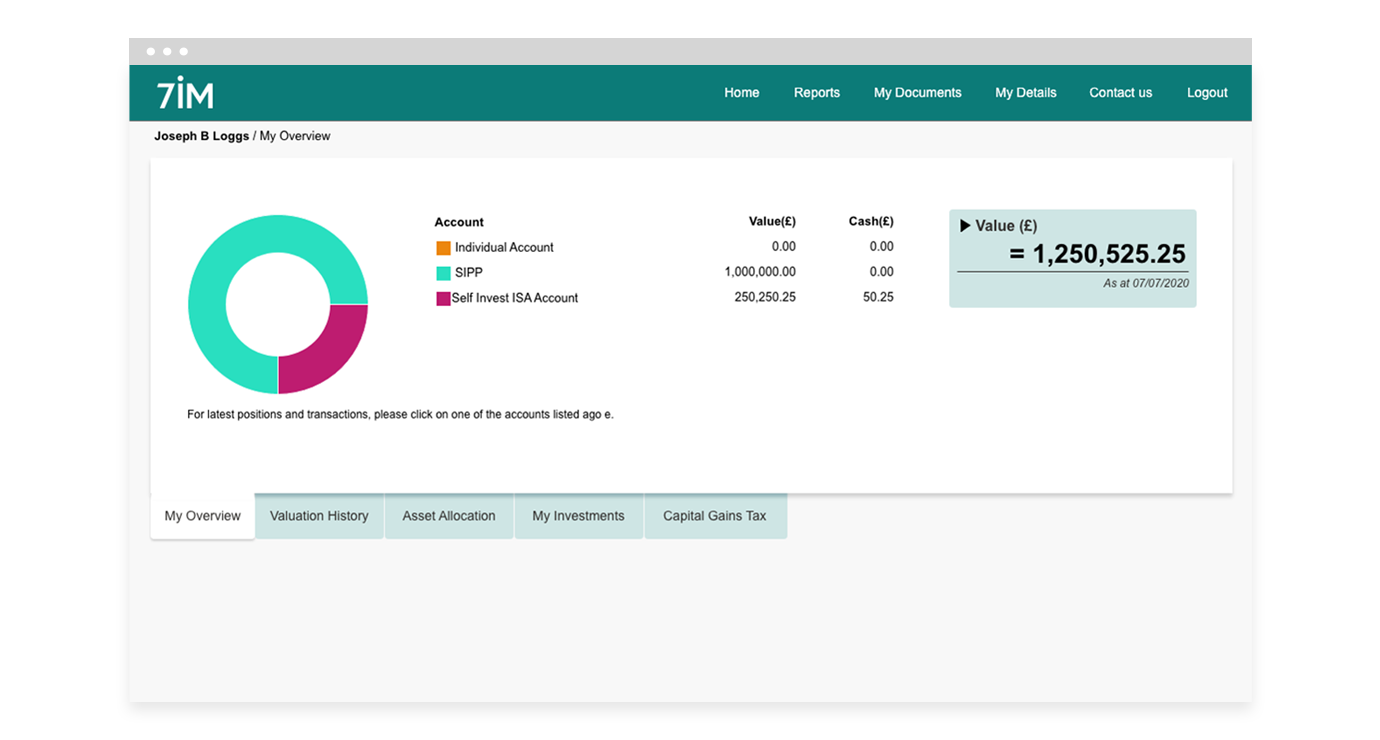 Account overview
My Overview gives you a simple overview of your account(s), including values and cash available to invest – perfect if you just want to quickly check the state of play.
If your financial adviser has linked your account, for example with family members, you can see their accounts too.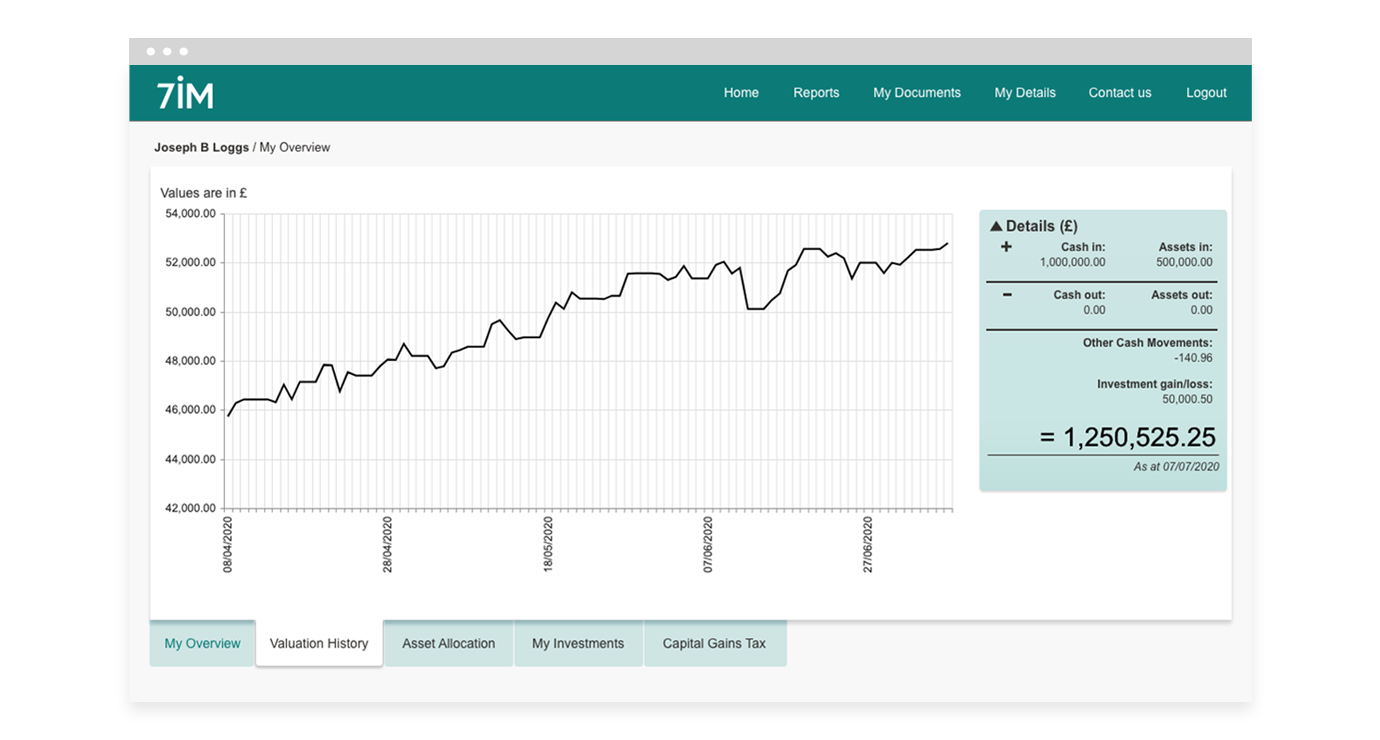 Valuation history
Our valuation history tool allows you to check the value of your accounts over different time periods.
You can check a range of pre-set dates or specify your own date ranges.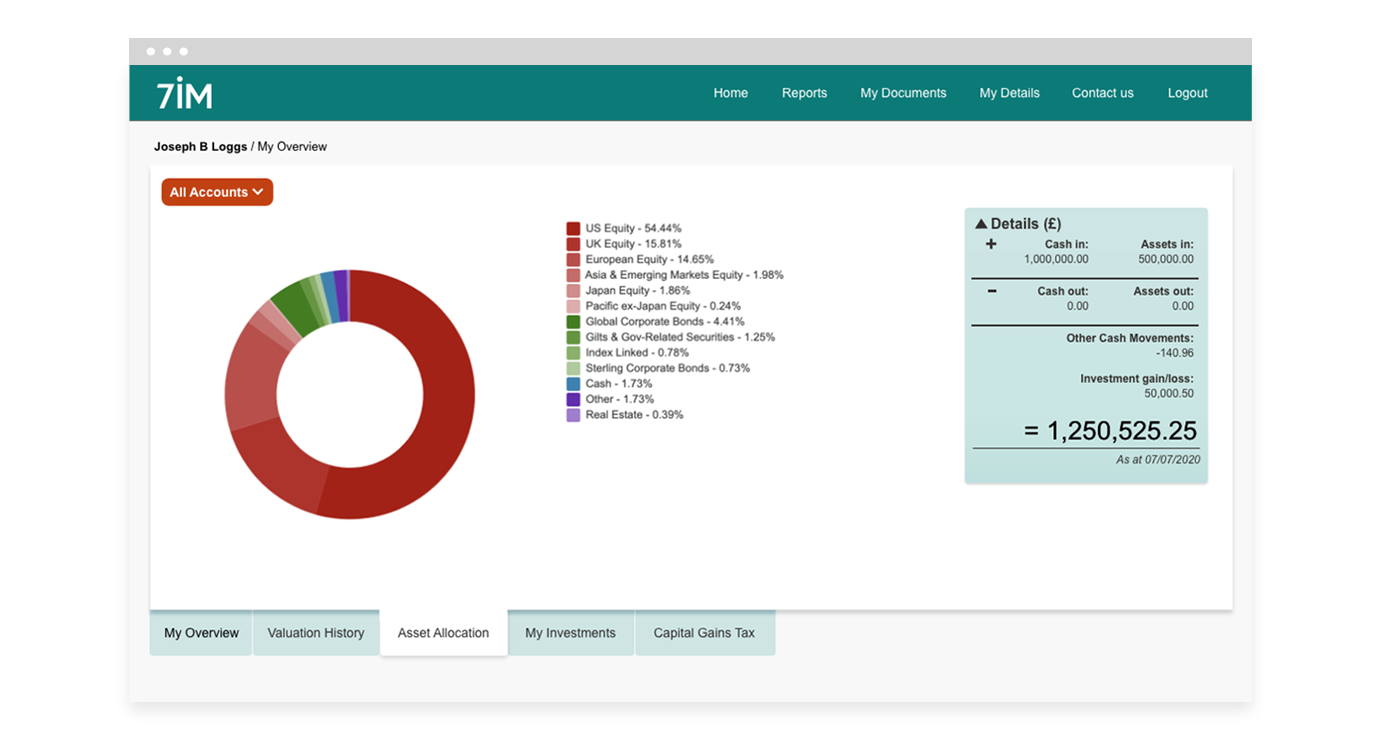 Asset allocation and investment holdings
You can view your asset allocation and investment holdings across your accounts or, if you prefer, for each individual account. Clear, intelligible graphics make all of this information easy to read and absorb.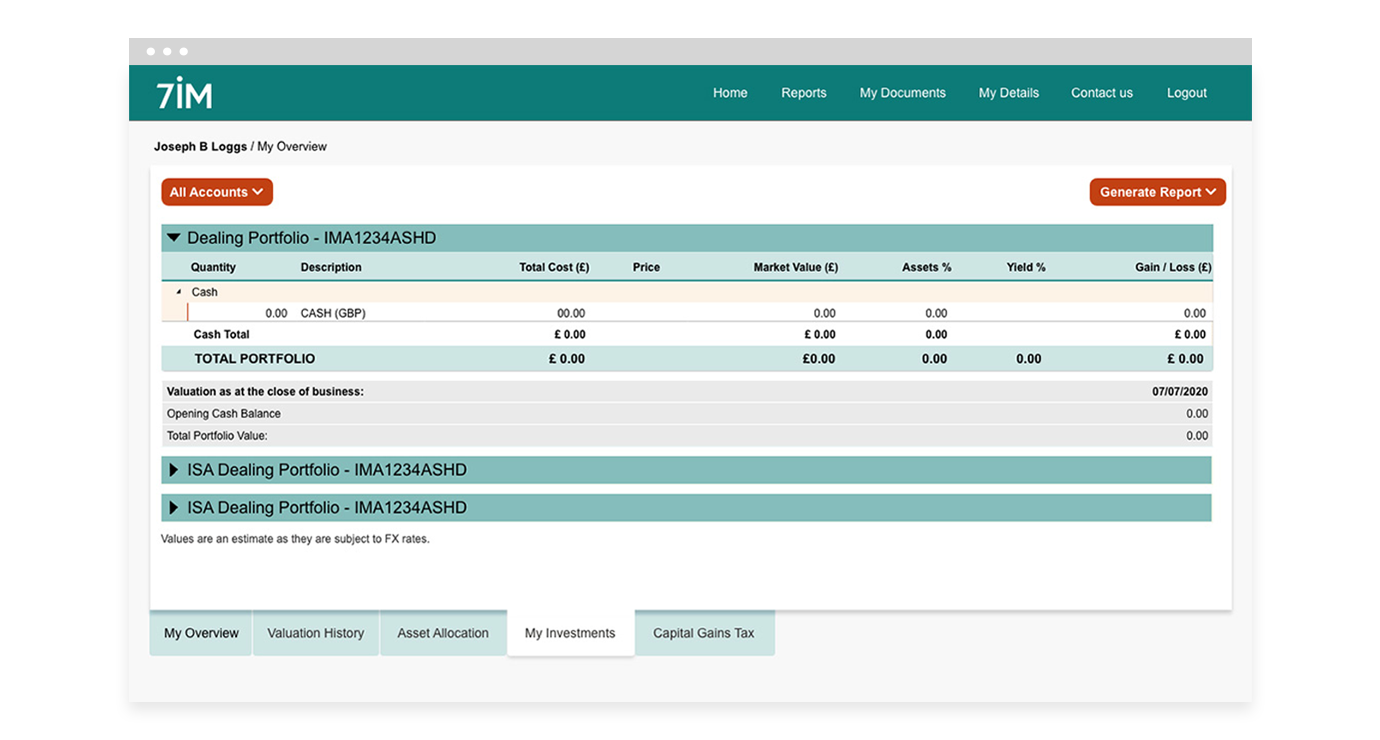 Available reports
You can also view and download reports for the following:
Transactions
Contract notes
Capital gains tax (CGT)
Portfolio valuations