Keeping you in the know on your investments. Whether you're at home, at work or somewhere on the move, we've made it easy for you for check in on your money.
If your adviser works directly with us you have access to the following tools allowing you to easily monitor your investments. Unfortunately, these will not apply to if your adviser uses our services through a third party. If you are unsure whether or not you have access, please speak to your financial adviser.
Client Portal
Want to track your account values, asset allocation and investment reports?
Here you can find it all.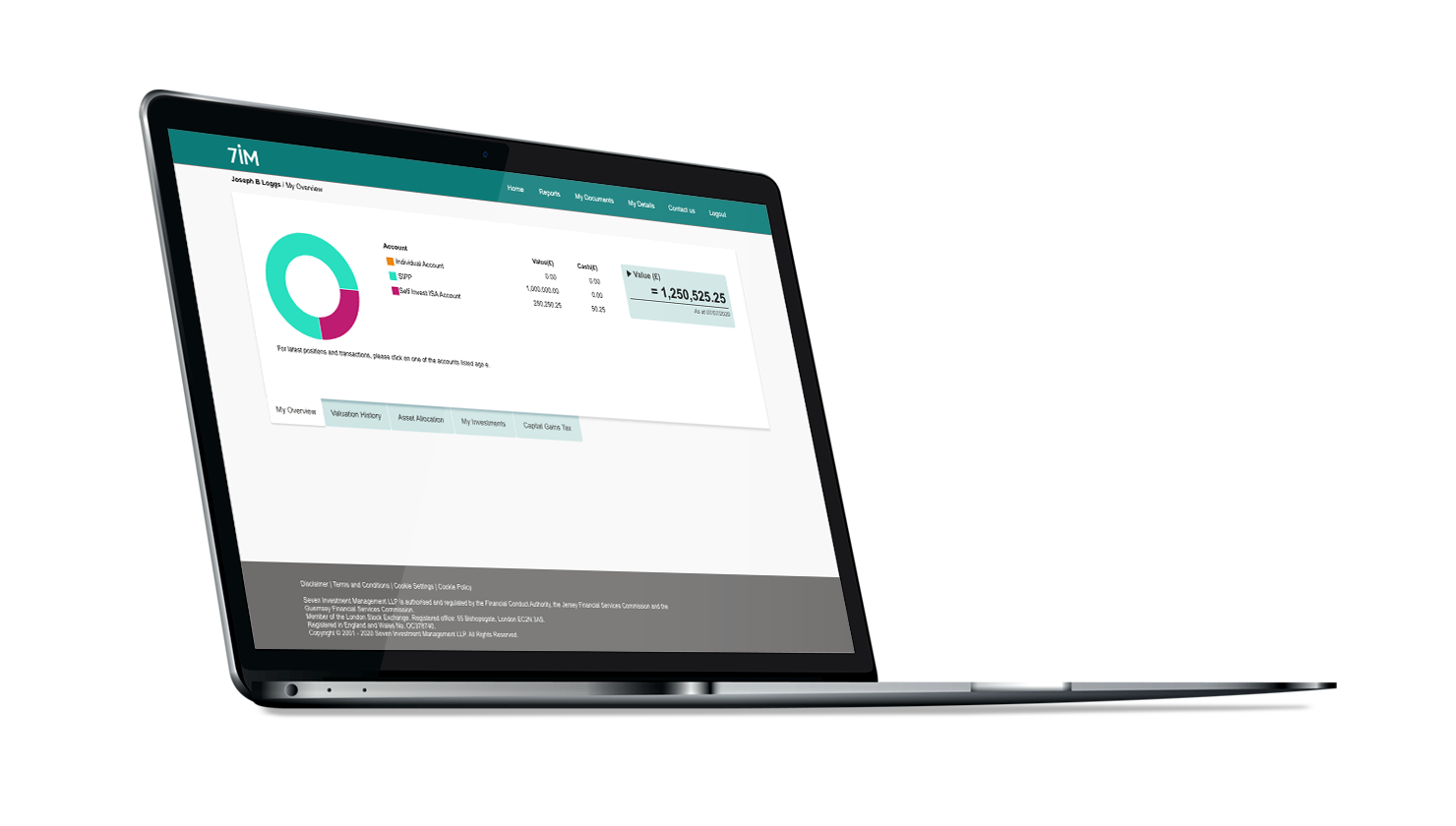 7IMagine
Whether you're on the go or at home, our award-winning interactive app is at your fingertips.
The app is free and can be downloaded for Apple, Android and Windows devices.