Aberdeen
The future of commodities
Aberdeen – our northernmost location
This time last year, Stephanie Reay, Assistant Relationship Manager, was making her way to Aberdeen for the 7IM Summits, but with local lockdown restrictions in place, she's had to settle for the view of the route instead as she gets the steps in.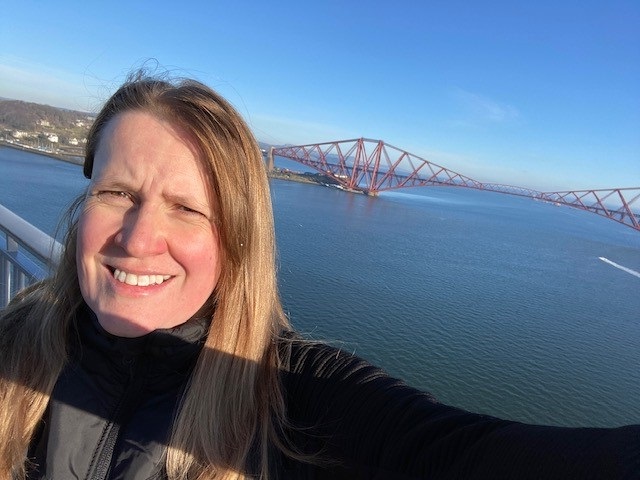 Friday 29 January
Written by Matthew Yeates, Head of Alternatives and Quantitative Strategy
As we pull into the northernmost stop on our UK tour, we are also pulling into the oil capital of the UK - Aberdeen. I've run out of adjectives to describe last year, everything felt so unprecedented. Global travel bans and working from home were just the start. I actually got around to doing the DIY around my flat – something I didn't see coming. However, in financial markets, for me the biggest sign things were "different" was probably the 20th April. That was the day the price of oil went negative for the first time.
Now, as someone who has spent a good part of their career focussed on alternative investments (including commodities), I never, ever, thought I would turn on the BBC news and see someone talking about the futures curve for Brent crude. If that sounds complicated, it's because it is. The "futures curve" for oil describes how people are willing to pay different amounts depending on when it's delivered (tomorrow versus next year for instance).
Think of a pint of milk. Let's say it costs £1 if I went to the shops now. If there was a futures market for milk, it would cost you, say £1.10 for next week, if you commit to buying it today. The extra 10p would be the cost of storing the milk for the week. The benefit to you is that you know what you're paying for it. This is how the commodity markets work and meant energy prices could go negative.
When you buy oil as an investor you don't usually buy a barrel of oil. Instead, you agree to take delivery at some point in the future. Unless you've managed to borrow an oil tanker from a friend and position it right next to where it's stored that means paying for storage, just like the milk. But imagine the oil seller has run out of places to store it and not enough people to sell it to.
This is what happened when the global travel industry ground to a halt. Too much oil taken out of the ground, not enough people to sell it to, storage spaces full up. The result? Oil sellers paying investors to take it off their hands – or negative prices to you and me.
It's a reminder that investing in commodities doesn't mean investing in physical commodities, it means investing in financial contracts that come with all sorts of other considerations. For some commodities these are slightly simpler to understand, like gold. For most commodities including those needing more specialist storage, such as oil and natural gas, they can be as important as the day to day price movements.
We think alternative assets are a vital part of any portfolio, to ensure it stays truly diversified. However, as we talked about last year at the 7IM Summits, for us alternatives doesn't mean investing in commodities. Aside from the discussed complications, changing economies mean the leading commodities of today will likely not be those that are important tomorrow. This is before I even mention the future of ESG.
It's the combination of these things that make us believe they are likely to provide less diversification than many think. Over the long run, investments in commodities outright are likely to lose investors' money – even without prices going negative.
7IM in Scotland
Hear from our Edinburgh-based team and how they can support you and your business.
Financial Intermediary
I confirm that I am a Financial Adviser, Solicitor or Accountant and authorised to conduct investment business.
If you do not meet this criteria then you must leave the website or select an appropriate audience.