Birmingham
Live where you work? Maybe not.
When you're working from home
As we all embrace working from home (with the use of high internet speeds, we hope), Lisa Walker, Regional Platform Relationship Manager, has managed to get out for some fresh air as she Steps up to the Summit.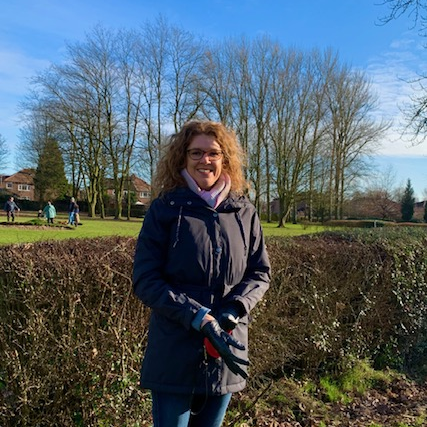 Friday 05 February
Written by Ahmer Tirmizi, Senior Investment Strategist
One of the internet's greatest impacts has been to unbundle consumer products. The most obvious has been cable TV – instead of paying a lump sum for a whole bunch of stuff you'll never watch, pay smaller amounts for stuff you that you actually want to watch. The same is true for newspapers – if you just like the sports section, go straight to your favourite sports blog. Department stores have been another victim of this effect.
And it may be about to unbundle the greatest of all bundles. The one in existence since the start of human civilisation: living where you work. As the COVID endgame comes into view, we'll see how far this unbundling can go. Cynics say the technology for remote working has been around for a while, so why now? But this misses one of the major challenges with new technology: how many people actually use it. For instance, the first mobile phone call was all the way back in 1973. It took decades for wider adoption. It's probably safe to say that mobiles have now hit the mainstream.
The same is true for remote working. Before 2020 most people didn't have the relevant apps installed on their phones and PCs. Plus it was a little weird to shift a team meeting to Zoom. Not to mention just sort of … rude to suggest a Teams call with a client instead of meeting for lunch. The amazing effect of the lockdowns has been that we have all adopted the technology at exactly the same time. Rather than waiting for the natural adoption rate to hit a tipping point, the change has been forced by circumstance. After COVID, we're still going to be in working in offices and going on business trips but people have learnt that remote working technology is good enough (and, whisper it, sometimes better) for most things.
We're seeing the first signs of its wider effects. A recent survey suggested that one in seven Londoners want to move out of the city for good. In America, homeowners are putting their money where their mouth is. According to Zillow (the US version of Zoopla), searches for mid-sized cities like Phoenix and Atlanta are rising fastest among those who live in the largest, most expensive cities like New York and Los Angeles. It's hard to know how far this trend goes. But at the very least, if say, in three years, there were absolutely no lingering effects on working habits, that would be really strange.
Birmingham, under an hour away from London when HS2 is built, could feel the impact first. Up until 2020, most people could live about as far from work as they were willing to travel. This was after all, the HS2 pitch. Spread jobs, income and wealth around the country by making it easier for people to travel for work between the UK's biggest cities. But rather than high speed rail prompting the change, it may be the high speed internet that changes the UK's second city for good.
Financial Intermediary
I confirm that I am a Financial Adviser, Solicitor or Accountant and authorised to conduct investment business.
If you do not meet this criteria then you must leave the website or select an appropriate audience.