Bournemouth
A much-needed break
Sun, sea and sand
Despite no sun, sea or sand in sight, Chloe Paley, Relationship Manager, managed to brave the snow to get her steps in as she stepped up to the Summit.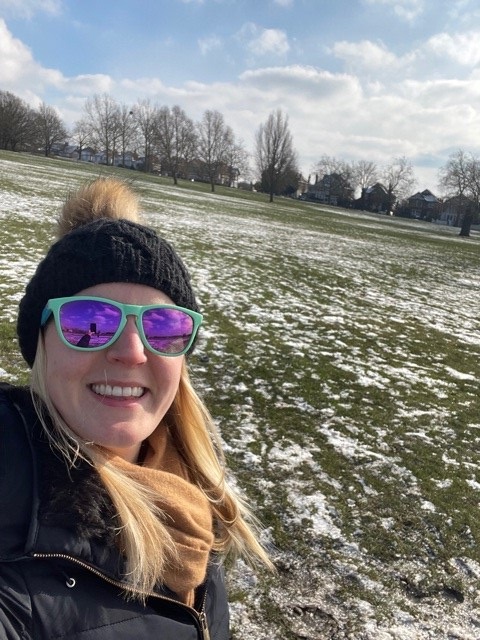 Monday 15 February
Written by Matthew Yeates, Head of Alternatives and Quantitative Strategy
For today's stop we pull into Bournemouth, one of the UK's most popular beachside towns. If your household is anything like mine, the conversation currently is "where are we going on holiday when this is all over?"
I have lapped the block on walks too many times this last twelve months; I'm longing for somewhere with sun and sand. I've got so many days holiday left over, I'm swimming in them. The irony is there's nowhere to go swimming. I've got an email inbox full of promotions and flight vouchers, yet the news is now telling me I can't use any of them this year!
Even without vouchers though, it's likely the average household has a fair amount stuffed away for that next holiday. Since the beginning of the pandemic, official statistics in the UK show that household savings have increased dramatically. A measure called the household savings ratio (how much of household's disposable income is being saved) increased from around 10% at the beginning of 2020 to nearly 30% by June, a record high since the data began back in 1987.*
As with any recession, there will be a wide variety of situations and some will sadly have been hit harder than others. However, the data shows that on average it's been a slightly different kind of recession. The economic shock was accompanied by a huge, forced pullback in spending and an almost instantaneous, vast increase in government spending. Hopefully later this year some of those savings can be spent on a much-needed holiday. Even if flights aren't taking off, the "staycation" and many of the UK's beach destinations, like Bournemouth, could well be top of the list.
*https://commonslibrary.parliament.uk/research-briefings/cbp-9060/
Financial Intermediary
I confirm that I am a Financial Adviser, Solicitor or Accountant and authorised to conduct investment business.
If you do not meet this criteria then you must leave the website or select an appropriate audience.