Exeter
The fun and games of predicting the weather
Weather ready
With the weather hard to predict, Gareth Perry, Business Development Manager, and his children were prepared for almost all weather forecasts as they took a wintery stroll as they step up to the Summit.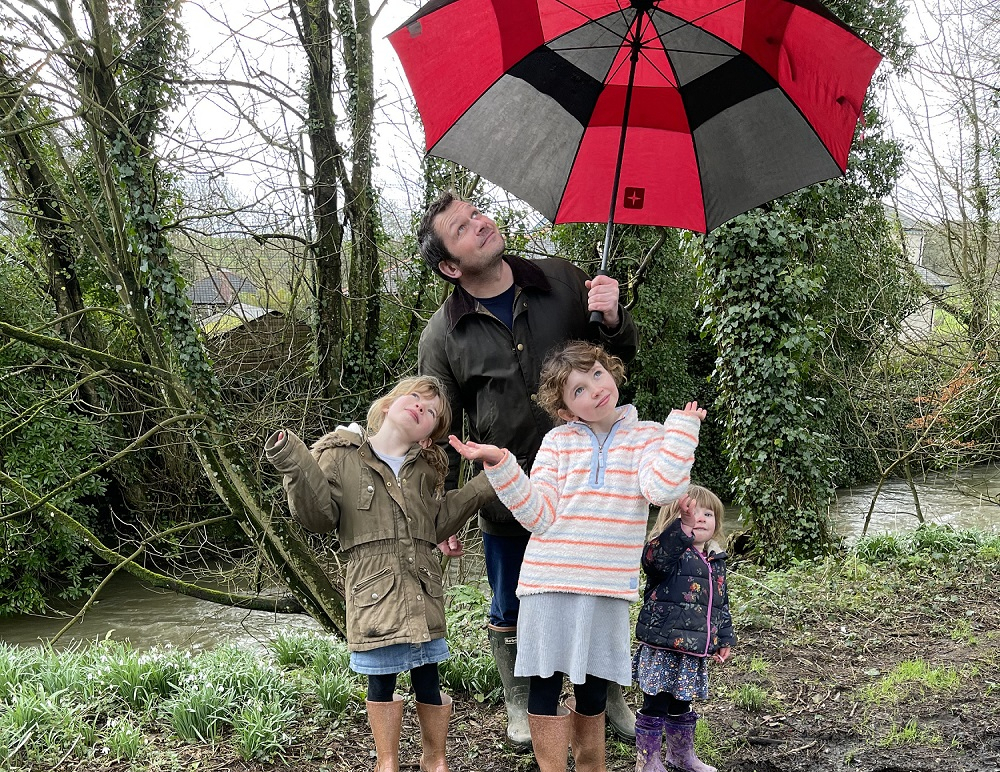 Wednesday 10 February
Written by Jack Turner, Investment Manager
Let's face it, we've all had a perfectly pleasant day ruined by the weather. It may have been a soggy summer wedding or a wet weekend at the beach. To help avoid this unpleasantness, for centuries inventors have tried to think of better ways to predict the weather - Aristotle was attempting to forecast the weather over 2000 years ago, and we haven't stopped since. Some of the most important advances in technology have been developed to predict what is going to happen in the sky miles above our heads. And is that surprising? Better tech leads to more certainty, and hopefully fewer unexpected "inside" barbeques.
The Met Office has been at the forefront of weather prediction since it was founded in 1854, and continues to develop new methods at its HQ in Exeter. The Met Office has one of the most powerful supercomputers in the world, capable of 14,000 trillion arithmetic operations each second. That allows the Met Office to take in 215 billion weather observations from all over the world every day. A lot better than simply looking out of the window!
However, the most significant change to climate science in the last 40 years is that we're no longer content just trying to predict the weather, we want to manage it – or at least, control our unintended influence on it.
For hundreds of years humans' priority was technological advances at any cost, without any consideration for the impact on climate. However that has now changed, with the most exciting technological advances being developed to halt global warming and help protect the environment.
This new technology is being developed at a staggering pace and covers many areas. Whether it is developing vertical farming to make agriculture more efficient or developments in renewable energy, technology is driving change to improve climate conditions in the future. And in some cases this is being done in unexpected places. For example in the heart of a coal mining hub in Australia, plans are in motion to develop the world's largest battery, three times as large as the current world No.1 in California. It is a sign that places that were devoted to old polluting energy can change their ways.
Whilst we may never be able totally remove the risk of wet Summer BBQs, we may be able to halt climate change, and keep hold of the classic British summer for generations to come.
Financial Intermediary
I confirm that I am a Financial Adviser, Solicitor or Accountant and authorised to conduct investment business.
If you do not meet this criteria then you must leave the website or select an appropriate audience.