7IM Responsible Choice Model Portfolios
We all want to make things better. For the world and for ourselves.
That's why we launched the Responsible Choice Model Portfolios. We're using our expertise in responsible and multi-asset investing to help your clients make a difference, now.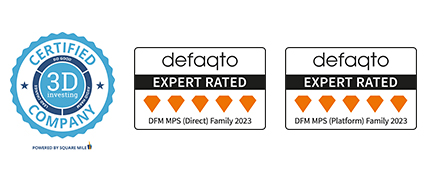 Covering the full responsible investment spectrum
Ethical and ESG investments sit at the foundations of the portfolios, but we also look beyond these for positive long-term themes and impacts – societal as well as environmental.
Underpinned by our Strategic Asset Allocation
Like all our model portfolios, the Responsible Choice Models are underpinned by our Strategic Asset Allocation (SAA), which acts as the long-term investment plan.
Review and rebalance responsibly
Our Investment Management Team apply responsibly screened tactical tilts through a quarterly rebalance to enhance returns and ensure risk levels are adhered to.
Rigorous and robust risk management
The Responsible Choice Model Portfolios are underpinned by the same robust risk management procedures that all 7IM's investments benefit from.
Proven performers
7IM are proven performers in responsible investing. We've been running a Sustainable Balance fund for over 14 years which boasts top quartile performance over 3, 5 and 10 years. We're applying this experience and expertise to the Responsible Choice range.
Specialists in multi-asset
Our Investment Team has decades of experience in multi-asset investing. We have developed our strategy and processes over time, and are used to dealing with whatever happens in the markets.
Available in 5 risk profiles
The Responsible Choice Model Portfolios incorporate five risk profiles ranging from Cautious to Adventurous Plus, for clients who want to take a responsible attitude to their investments.
Competitively priced
Annual fee of just 0.30%.
Past performance is not a guide to future performance.
What difference could your client's investment make?
When considering what difference an investment into a 7IM Responsible Choice Model Portfolio will have, we look at the reduction in carbon compared to an investment in a global equity index.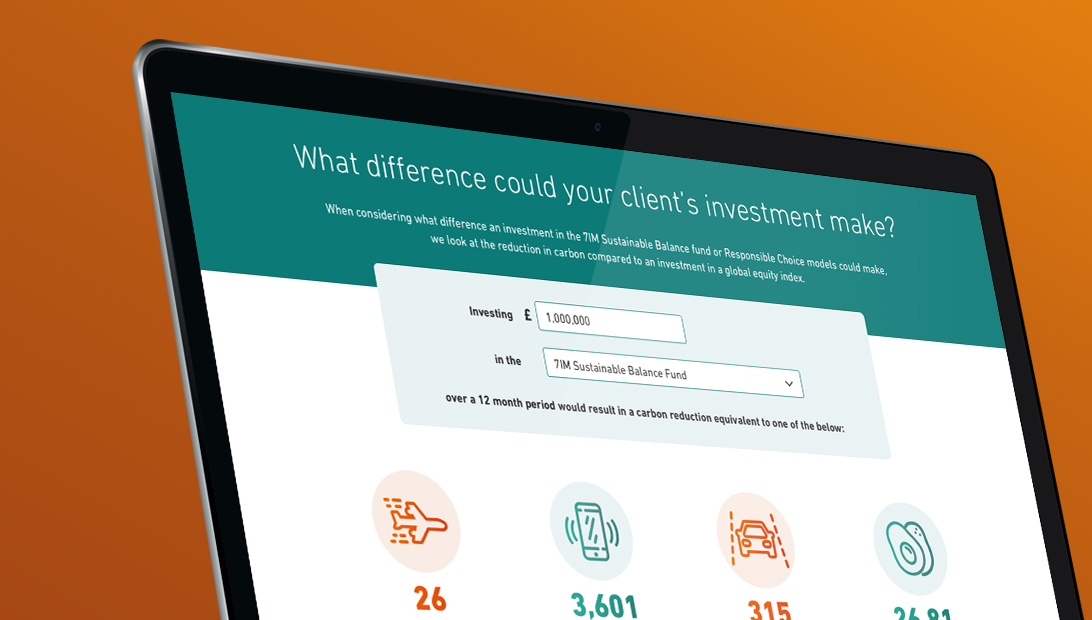 Where can you invest in the 7IM Responsible Choice Model Portfolios?
You can invest in the 7IM Responsible Choice Model Portfolios via the 7IM Platform as well as a number of leading investment platforms.
If the investment platform you use is not listed, please get in touch with our team.
Get in touch
Want to know more about the 7IM Model Portfolio Service? Get in touch with our team today.
Financial Intermediary
I confirm that I am a Financial Adviser, Solicitor or Accountant and authorised to conduct investment business.
If you do not meet this criteria then you must leave the website or select an appropriate audience.