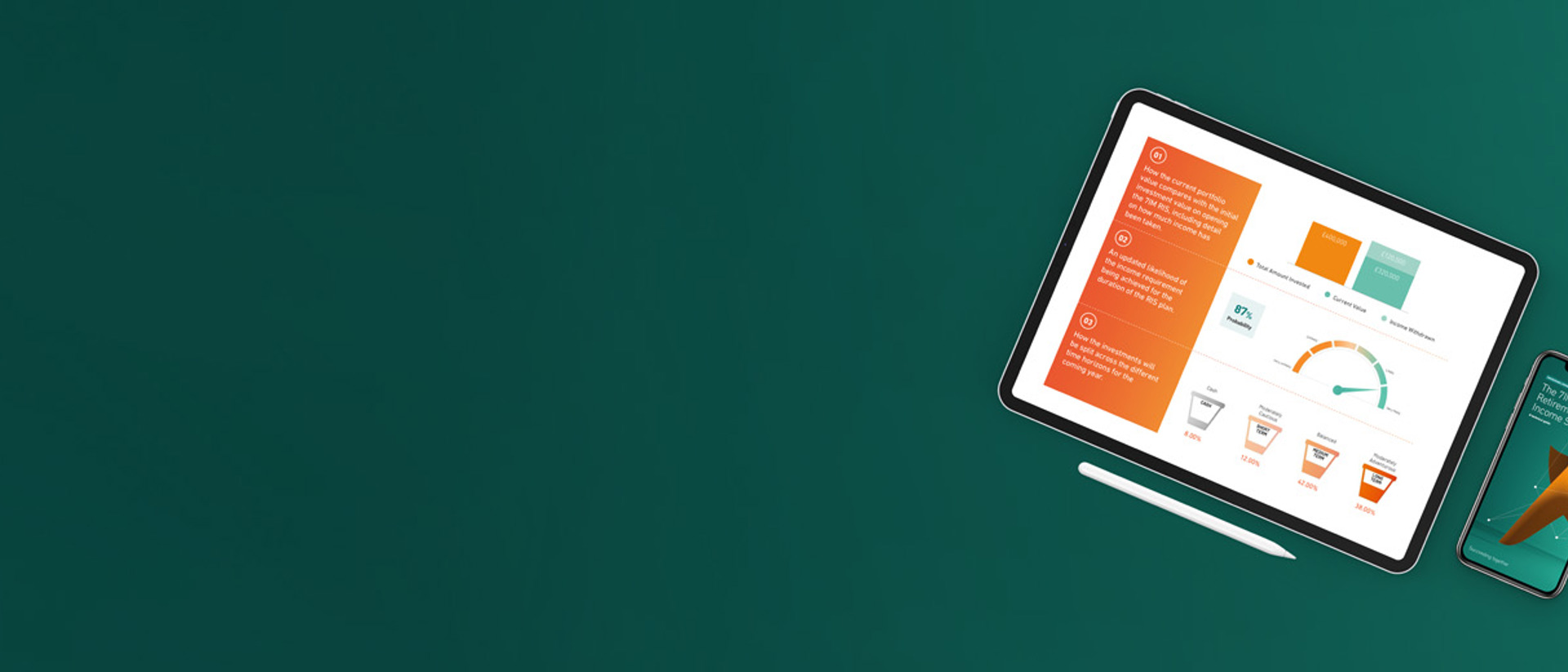 The emotions of retirement – running out of money
3 min read
11 Apr 2023
We all know that there are no guarantees in life, but we all want to minimise the fear of running out of money in retirement. Most of us will worry if we have enough money to enjoy the retirement we dream of. This worry further intensified through the course of the winter as the frost set in throughout the country and energy bills skyrocketed.
To better understand these worries, we commissioned Cicero/amo to undertake research with 505 UK retirees and received some interesting results. We were shocked to find that a quarter (23%) of over-65s finished working later than expected because they didn't have enough money to retire, or their income was lower than expected.
That's the thing about retirement. People imagine sunsets, beaches, playing with the grandchildren and all the rest. All those postcard-shot moments and experiences. For all of this, a plan is required.
For those who do have the means to avoid that anxiety, however, it's essential they do. Enter all the brilliant financial advisers who make that possible for so many people and help them deal with all their fears and worries.
Half (52%) of the retirees in the 55-64 age bracket said running out of money was a concern, shared by a third (31%) of all retirees. And that tallies with the 150 advisers who took part in the research. A third (31%) of those advisers surveyed – yes, really, the proportion was exactly the same – strongly agreed with the statement that clients are increasingly concerned about outliving their retirement savings.
Of those in the opposite situation, half (51%) retired earlier than planned. And almost half of those who retired earlier than anticipated did so because of poor health (21%), unemployment (15%) or to care for a family member (10%). Having to retire early for non-financial reasons carries with it huge risks, the greatest of which is having to bear the weight of that horrible, unenviable anxiety of running out of money.
There is the traditional way to avoid running out of money, of course, and that's to buy an annuity. For many this product is the right one, but for many others, flexibility is key.
Staying invested, on the other hand, has its benefits. Of course, the 7IM Compliance team will be pleased to see me mention it also has the baggage of a lack of certainty and has its varying accompaniment of investment risks.
There are flexible options and middle grounds, however, and we know advisers can be keen for such solutions – our research found 70% strongly agree their client bank has a strong appetite to remain invested. That makes sense to me. Staying invested opens up a wide range of possibilities, enabled by advisers, from managing levels of income to taking appropriate lump sums for key moments. That could be helping children get on the property ladder and having a fantastic wedding or putting grandchildren through school or university. It could even contribute to buying that dream holiday home to enjoy in retirement. Using the power of a financial planner to stay invested often means greater flexibility – even having the option to do something but never doing it can be liberating.
The 7IM Retirement Income Solution, which offers clients the opportunity to stay invested and is inspired by the classic bucketing approach, helps you calculate a retirement income that can last for the remainder of the client's lifetime.
Investments are split into short, medium and long-term buckets and spread across different wrappers in our tested and sophisticated model, allowing you to create a truly tailored approach to deliver your clients' goals.
We also have the Secure Lifetime Income solution on the 7IM Platform, in partnership with Just. It guarantees monthly payments for life, but the payments are paid into the client's SIPP and, as well as being a way to take tax-efficient income, they can also be reinvested at a later date.
Retirees can have their cake and eat it. It's possible to remain invested and receive a steady income using our approach. Bring on those sunsets, holidays, times with the grandchildren and all the rest.
If you're interested in finding out more about 7IM's retirement offering, including the new Retirement Income Solution available on the 7IM Platform, click here.
Financial Intermediary
I confirm that I am a Financial Adviser, Solicitor or Accountant and authorised to conduct investment business.
If you do not meet this criteria then you must leave the website or select an appropriate audience.