International Women's Day 2021
On International Women's Day 2021, 7IM #ChooseToChallenge the gender gap in financial services.
Over the last few years, 7IM has been on an incredible transformational journey, including the appointment of a new CEO and a refreshed leadership team through to the introduction of a Diversity and Inclusion committee.
Furthermore, we have some award-winning inspirational women working at 7IM, who have been recognised for their achievements – Liz Paradine was named as Mentor of the Year at the 2017 Women in Investment Awards, and Verona Kenny was named Platform Woman of the Year at the Women in Financial Advice Awards in both 2018 and 2020.
In our 2020 Gender Pay Gap Report, we were proud to have a workforce gender split of 43% female and 57% male. But we're not done. In 2021, we formed our Gender Equality Network, a group committed to making 7IM a fairer place for all.
To mark the #choosetochallenge theme of this year's International Women's Day, we asked the team about what 7IM has challenged recently?
Careers
With exponential growth plans, we believe that, now more than ever, it is an exciting time to join 7IM.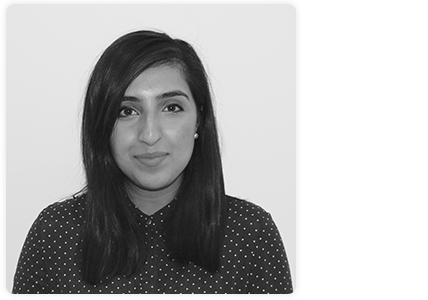 Rehana Yasin
Senior People & Culture Partner
I'm proud of 7IM for challenging: Our benefits and policies
7IM has gone through a huge cultural transformation programme over the last 18 months and I'm so proud of the commitment the firm has shown to developing a culture that is positive, inclusive and supportive of all colleagues. Working in the People & Culture team, we're always challenging our Senior leaders to put in place practices which attract, develop and retain a diverse workforce. My favourite initiatives have been our family friendly policies:
The increase in maternity pay from 6 weeks to 16 weeks! Giving female staff the peace of mind that they can spend time with their new arrival without worrying about the financials.
100% of our formal flexible working applications approved to allow our staff to strike a balance between their caring responsibilities and having a fulfilling career at 7IM.
Maternity packs launched for staff and Managers to guide them through their pregnancy at work to make the transition to maternity leave easy and an outline of the support available to them when they return to work.
With the launch of our Gender Equality Network at 7IM, I am looking forward to all the new areas this group will challenge to drive further positive change in our business.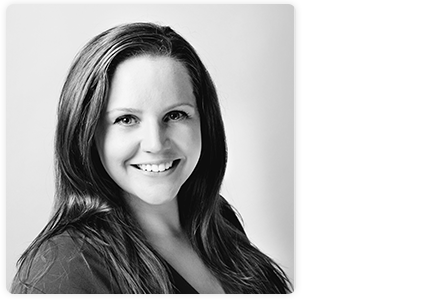 Rose Hargreaves
Head of Marketing
I'm proud of 7IM for challenging: A lack of flexible working
A few months before I actually applied for my role at 7IM, I had it put in front of me by a recruiter. It looked like my dream job on paper, ticking the box for everything I was looking for. But something important was missing. No mention of flexible working. "It's not really something they do, they like to have everyone in the office".
So I didn't apply.
Four months later, I got a call about the same role from a different agent. I explained that I'd seen this role before and that it looked great, but it was a no go. Flexibility is a deal breaker. I have two young children and as important as my career is to me, it doesn't matter how good the role is, if I can't make it work alongside them I'm just not interested. But then she explained there'd been some changes. There was a new CEO, a cultural shift was underway, and flexible working was now very much on the cards. So I gave it a go.
Cut to several really positive interviews, a HR manager happily chatting about how she works from home and no hesitation in my request for reduced hours and days from home, and here I am, 18 months on in a supportive, inclusive company that I'm incredibly proud of.
I'm just one example. But this is part of why the gender gap exists, particularly in our industry. Until flexibility becomes the norm, how many others will rule themselves out of jobs they could flourish in at the very first stage?
Flexible working is just one small (but crucial!) piece of the puzzle when it comes to ensuring equality in the workplace. And at 7IM we're far from finished. If we've achieved this much change in just 18 months, imagine what more we can do in the next 18?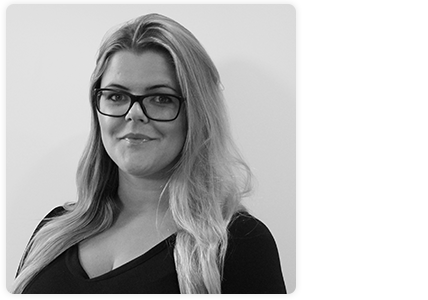 I'm proud of 7IM for challenging: Loneliness during a global pandemic
When the 1st lockdown hit the UK almost 1 year ago, 7IM rose to the challenge and packed up the office to allow everyone to work from home safely. The forefront of 7IMs mind was the people who worked there. A support network was quickly set up with everyone checking in on one another, virtual games of bingo have been played, quizzes have been carried out, Strava groups set up to make sure we are getting out and about, cook along evenings have been done and even check-ins on Christmas day to make sure everyone was ok.
7IM continues to appreciate the individual needs of its colleagues and the work life balance that people have come to love and enjoy during this time and continues to support the ever-uncertain times we have ahead of us.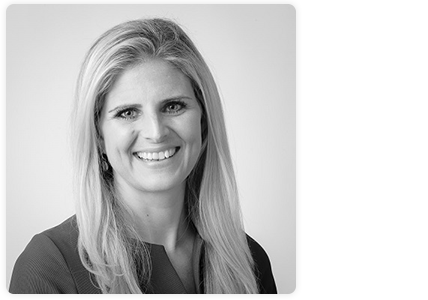 Catriona Reed
Head of Northern England Intermediary
I'm proud of 7IM for challenging: Stereotypes in sales
I head up the Northern England Intermediary team and recruiting more women into the sales teams, I am proud to say, is very much in focus and will continue to be going forward. To give an example in our Business Account Manager role which is made up of a strong team of 9, 4 of them are female.
However, that percentage is not replicated across all job roles and we still have a long way to go to encourage more women to think of financial services as a career path and build up more of an equal balance across the sales floor.
We know we are not alone in this task but in true 7IM style we have grabbed this challenge, setting up a focus group with the main aim of attracting and retaining women within 7IM. There are lots of exciting initiatives coming out of this group so watch this space!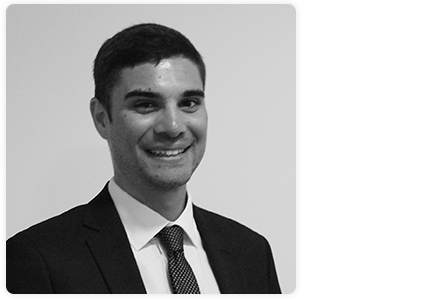 Adam Walmsley
PR & Social Media Manager
I'm proud of 7IM for challenging: The way we manage employee feedback
Over the last 18 months or so I have seen a huge shift in culture at 7IM. The refreshed management, a complete rebrand, and investment in an external training solution with partners ABSTRACT have brought monumental change. For me, all this positive change has been amplified by COVID-19, with new policies coming into effect to help combat the challenges that come with a global pandemic, something that was completely new to everyone.
These challenges could have been detrimental to productivity, with work and family life suddenly merging, almost overnight. However, 7IM adapted quickly, investing in new infrastructure and allowing a level of flexibility to make work and home life manageable for all.
The main point here is that these new policies have been available for everyone, and everyone has had a voice in creating them, based on employee surveys and feedback. The term 'listen and respond' is a key mantra at 7IM and I believe we truly live and breathe this.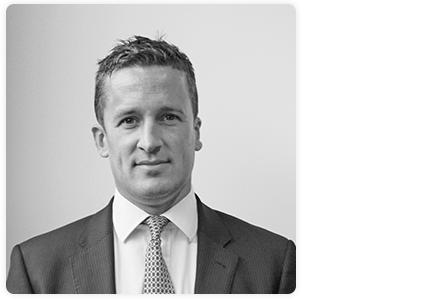 Chris Justham
Head of London Intermediary
I'm proud of 7IM for challenging: The stigma around Men's mental health
Lockdown has been challenging for so many reasons and the mental strain has been significant for people at times. This has been exacerbated by the fact that some of the 'usual' mechanisms people might have used to cope are unavailable due to COVID restrictions.
A standout moment for me was a session organised for men within the business to discuss the topic of mental health. Historically discussing something like this would have been taboo – particularly in a work environment - although 50 people turned up to a virtual meeting during their lunch hour to share, listen and support one another – it really was defining moment. What was all the more satisfying was that it was an entirely organic, 'bottom up' idea from members of the team – people I have a huge respect and admiration for.
I am grateful to these individuals for taking it upon themselves to create a forum for people to talk without judgement, but also to the business for nurturing a culture that provides the psychological safety and support necessary to allow initiatives like this to flourish. We're far better for it.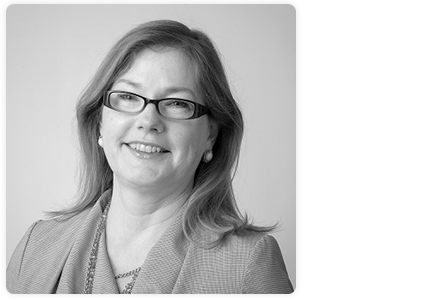 Camilla Ritchie
Senior Investment Manager
I'm proud of 7IM for challenging: The importance of social interaction
As the manager of the 7IM Sustainable Balance fund for the 14 years since the fund launched, I have been very focused on environmental, social and governance factors in investment management. While there have been lots of positive changes over the last couple of years to the way we run the business from an ESG focus, I have been particularly proud to see how 7IM has been challenging how these important issues are being integrated into the culture, especially from a social perspective, since the COVID crisis emerged last year.
With all staff working from home, this has brought with it all sorts of difficulties. Many of the 7IM team have children of school age so have been challenged to combine working from home with home schooling. Others have family members they have been caring for or have been isolated from families or friends.
Whatever the situation, I am proud of the support that 7IM has been able to offer any member of staff coping with the difficulties thrown at them because of COVID or for any other reason. Whether it's been a blog by someone who feels they can share their anxieties, or a chat group about how members of the 7IM team have coped with their particular issues, 7IM has risen to the challenge, opened up the conversation and supported each other throughout.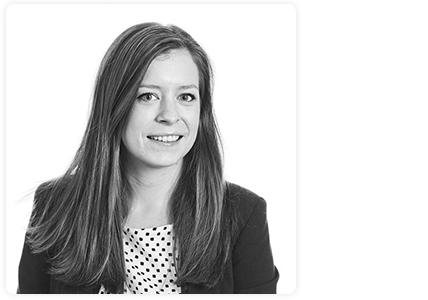 Jennifer Lang
Campaign Manager - Private Client
I'm proud of 7IM for challenging: Career development
When I first started at 7IM 10 years ago, there was a clear career path for an Assistant like me – take your exams, progress to become a Relationship Manager and look after clients, manage money, discuss markets, and so on. Or, you could leave. There weren't many other options around that.
However, in my time at 7IM this has drastically changed. I'm proud of 7IM for developing a culture of encouragement, career development, and pushing colleagues out of their comfort zone to achieve the best for them and their career. Through internal careers sessions and discussions, to having mentors along the way helping me decide what best suited my outlook, that initial approach of 'this way or out' to career development has long gone.
Since I worked with clients, I've had the opportunity to work in Business Development, Events Management, and have now settled on a career in Marketing, all through support from 7IM. If I needed courses along the way to help my professional development, they were provided, and more often than not, they were strongly encouraged. Not necessarily for the benefit of 7IM, but for my own.
So, despite not really knowing what lay ahead of me back in 2011 when I joined, I have a wealth of experience and knowledge that will help me continue to carve out my career in Marketing.