About us
At 7IM, you're never just a number
We take the time to find out your circumstances, understand your goals and shape what we do to your needs.
A few things about us
The "7" in 7IM refers to the seven original founders of the business. Back in 2002, they couldn't find a firm who they trusted to manage their families' money properly – so they started their own company.

We've grown a bit since then. We now have over 400 employees, rather than seven who look after over £17 billion of client assets. We offer more than just investment management – although that still sits at the heart of what we do. Today we help individuals, business owners and professional partners and families with their investments, pensions, retirement income and much more.

Everything is still wrapped up with real, honest, human service though – because ultimately, we think that's what sets us apart from everyone else. If you call us, we'll answer. If we don't know something, we'll say. And we always try to make sure every single one of our clients' experiences leave them satisfied.
Doing the right thing for clients
As a firm 7IM has seven fundamental values that underpin everything we do. They are:
We value our people
We do the right thing
We succeed together
We listen and respond
We keep things simple
We put our clients first
We demand excellence
These values form the cornerstone of our service charter.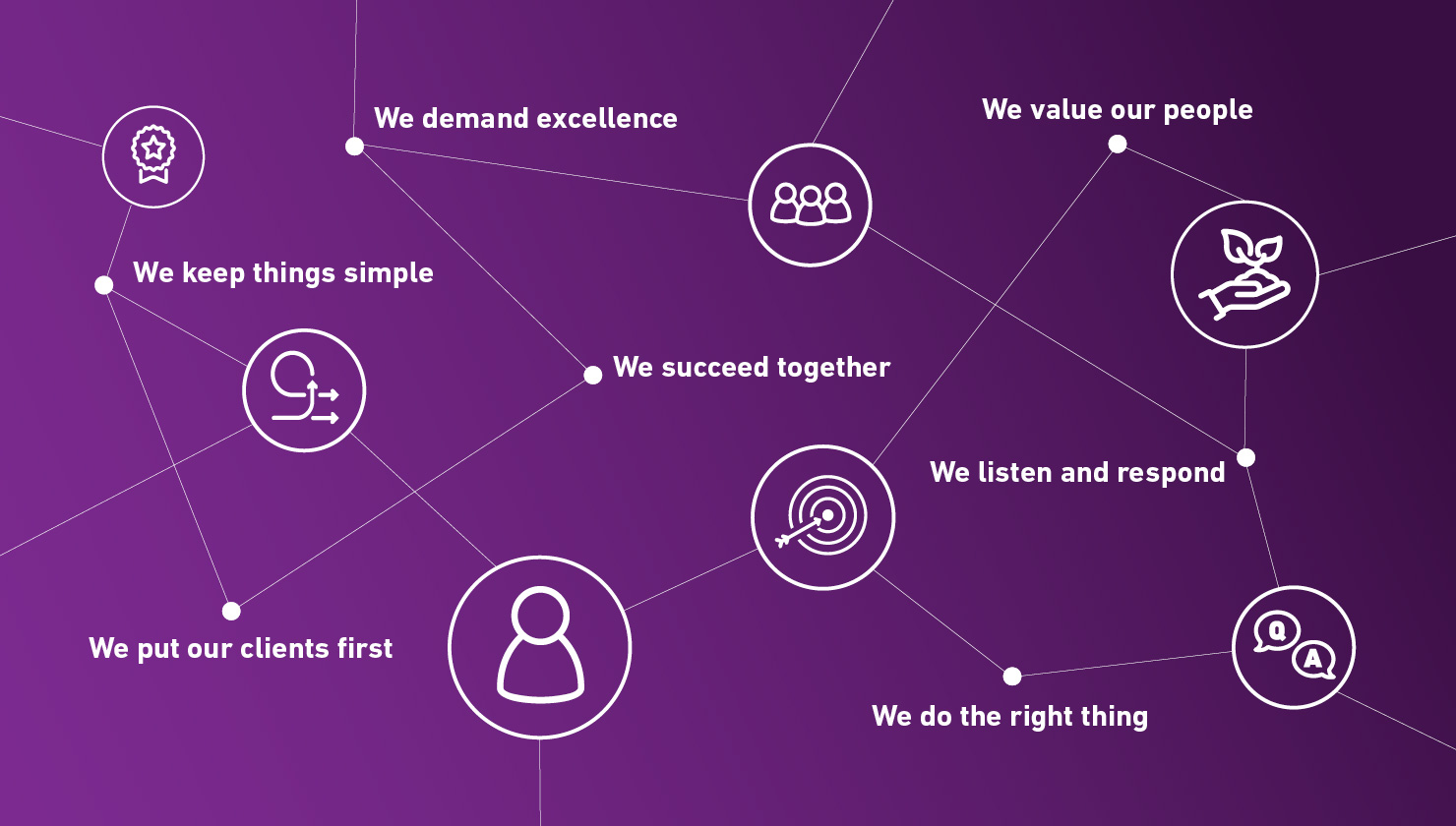 How we manage your money
As well as our values, we have seven core principles that underpin our investment approach:
Investing for the long term is essential
No one has perfect foresight, so we ensure our portfolios are properly diversified
Markets are not always efficient, so we can add value through tactical tilts
Emotional responses can damage wealth
Be objective and open, and work with specialist third parties
Controlling costs is critical
Learn lessons – based on constant review
As relevant today as they ever were, these seven principles have served our clients well over the years.