My7IM Client Portal
Keep up to date with your investments on the go with our new client portal My7IM.
My7IM is our interactive client portal, where clients can view their investments on the go.
Wherever you are - on holiday, on the way to work, out shopping - you can keep track of your investments on your desktop, tablet or mobile.
My7IM has now launched, if you are an existing 7IM Private Client we will be in contact soon about switching your account over.
Key Features of the My7IM Client Portal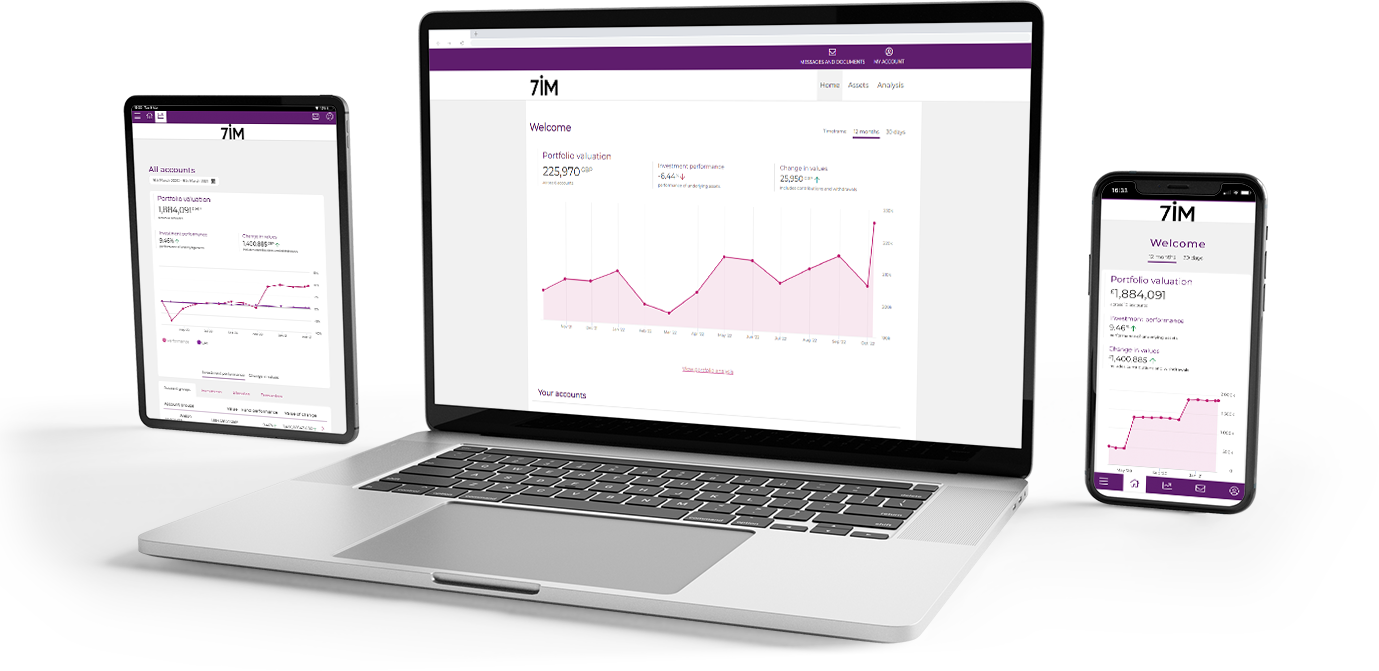 Available via desktop, tablet or mobile
View your 7IM accounts at home or on the go either via the desktop, tablet or mobile versions of My 7IM. It has never been easier to keep up to date with your investments.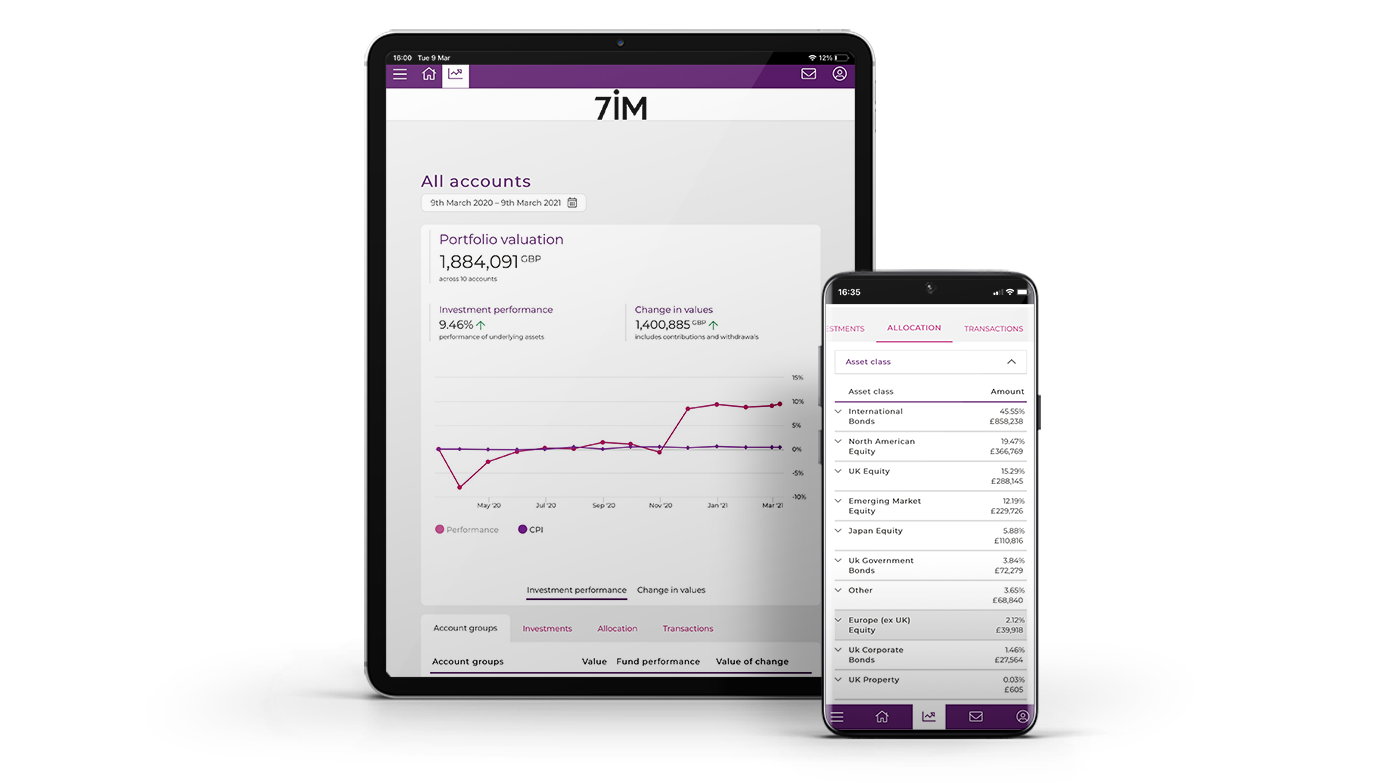 Valuations, transaction history, asset and regional allocations
Get an overview of your 7IM accounts and investment values, view your transaction history, and see where your money is invested by asset class and region all via My7IM. You can also view your partners, family members and any trusts via your My7IM login.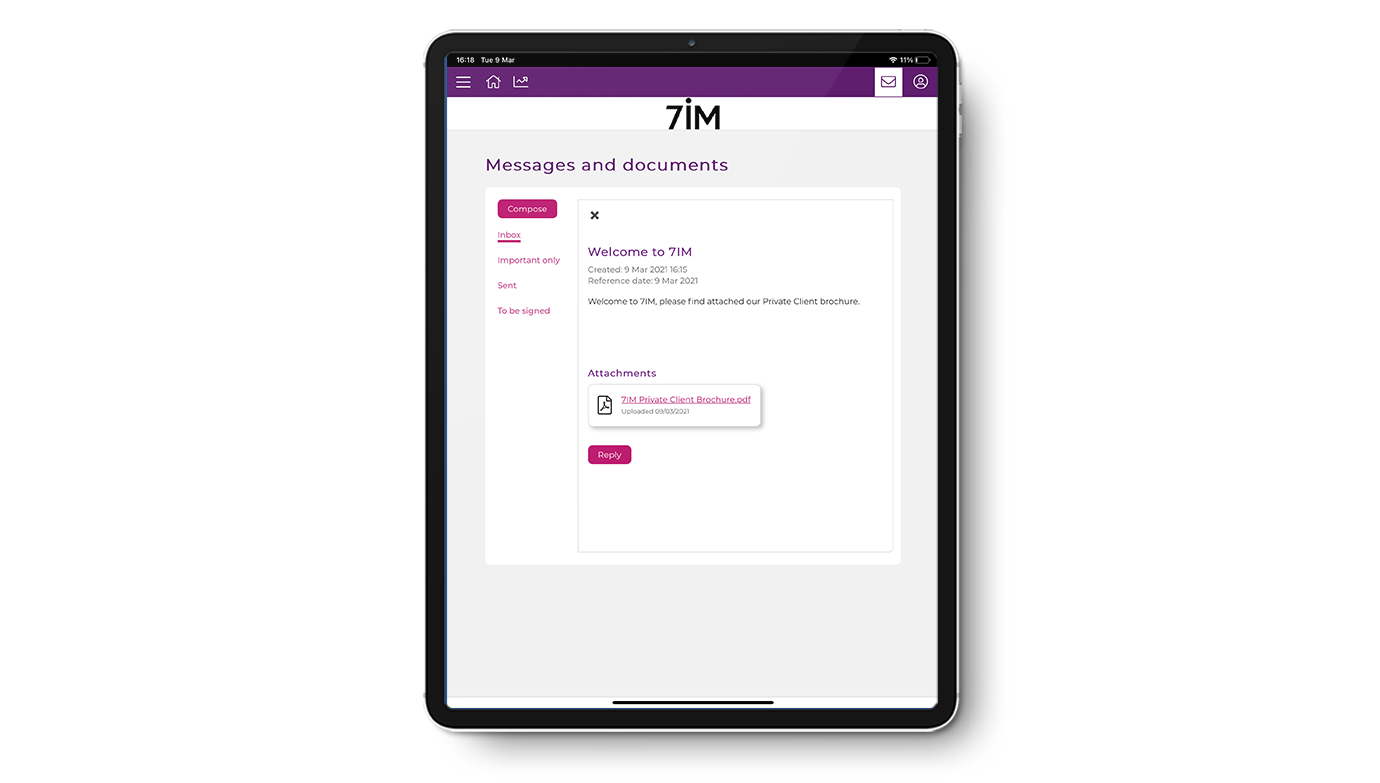 Share documents and digital signatures
At 7IM we are conscious of the environment and are making every effort to move our internal processes to be as paperless as possible. My7IM allows you to share documents with us electronically and digitally sign any application forms.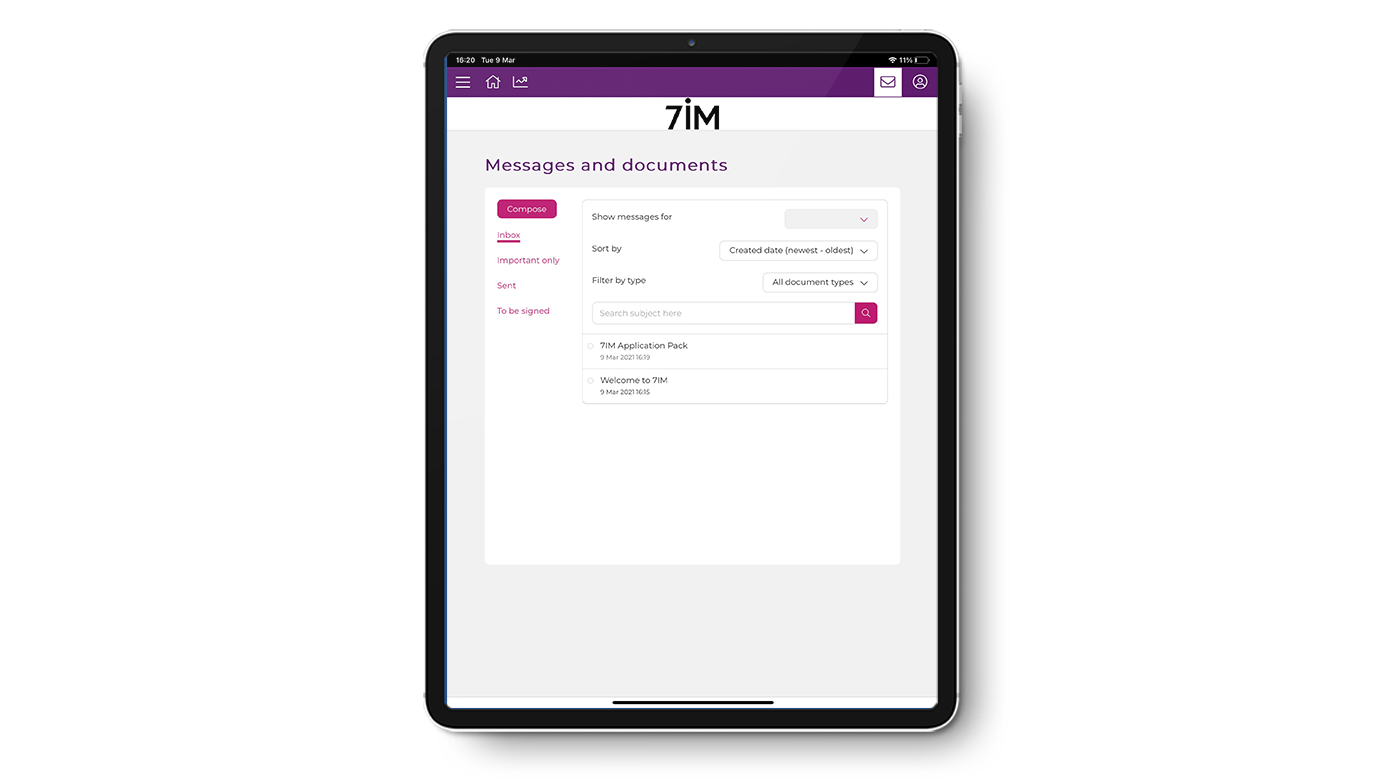 Always here to help
Have a question you want to ask us? Login to your My7IM account and send us a message. It is a secure way of communicating with us, and you can view the message and conversation history all in one place.
Where to access My7IM
If you have received your My7IM login details, you can log on today via the website or download our app.