Slavery and Human Trafficking Statement
For the financial year ending 31 December 2020
Seven Investment Management LLP ("7IM") is committed to taking our responsibilities as a corporate citizen seriously and we acknowledge our responsibility to take steps against the risks of slavery and human trafficking taking place in our business and supply chains.
This statement is made in accordance with section 54(1) of the UK Modern Slavery Act 2015 (the "Act") and constitutes 7IM's modern slavery and human trafficking statement for the financial year ending 31 December 2020.
Our business
The '7' in 7IM refers to the seven original founders of the business. Back in 2002, they were unable to find a firm they trusted to manage their families' money properly so they started the kind of investment management organisation they would like to invest with themselves. Their aim was to deliver steady returns over the long term, while keeping an eye on risk, using the best technology. They wanted everyone to have access to the kind of service and expertise that institutional investors would expect.
Today 7IM offers more than just investment management, although that remains at the heart of our business. We make investing easy via the 7IM Platform service, which delivers a unique, personal and digital client experience. We help individuals with pensions and retirement income, partner with advisers who want to focus on their client relationships rather than administration, and provide an enhanced overall experience via the use of technology to make things simple and clear.
Our supply chains
Our supply chains consist mainly of key outsourced providers of regulated financial services and suppliers in respect of data, IT, operations, office and support services and professional advisers. Our supply chains are more straightforward in comparison to providers of physical goods or other types of services. We therefore believe that the risk of slavery and human trafficking practices by our suppliers is relatively low. Nonetheless, we are aware of modern slavery threats in the financial services industry and recognise the importance of combatting modern slavery and our responsibility to take steps to tackle the issue.
Our policies and procedures
We have several policies and procedures in place which reflect our commitment to acting with integrity in our business relationships and which help us to detect and prevent any potential modern slavery within our business and supply chains. These include an anti-money laundering policy and anti-bribery and other financial crime related policies and procedures. We also encourage our staff to report any concerns they may have under our whistleblowing policy.
Our approach to suppliers
During the year, we conducted a review of all our main suppliers to check adherence to the modern slavery statement publication requirement under the Act. We are committed to carrying out such reviews on a regular basis as part of our efforts to ensure the requirements under the Act are addressed in our supply chains.
Where relevant, when entering into new agreements with suppliers we require confirmation of compliance with all applicable law, including the Act.
We regularly look at reviewing and updating our policies and procedures to continue to pursue the highest standards and a transparent and accountable culture. However, we recognise we can do more to combat the risk of modern slavery in our supply chains. During the year, we commenced a review of our procurement and supplier management framework and procedures, including the robustness of due diligence checks carried out on suppliers proportionate to the level of risk in our supply chains. As part of this, we introduced additional checks on new suppliers, including in relation to financial stability, information security and data protection.
Responsible investing
Turning to our investment process, 7IM is a signatory to the Principles for Responsible Investment. We have also begun a review of our policies and procedures relating to investment selection and monitoring of existing investments. As part of this, we will be updating our related due diligence processes with a view to monitoring anti-modern slavery indicators alongside other environmental, social and governance concerns.
Training
We recognise the importance of training our staff in order to raise awareness of modern slavery threats in our business and supply chains. During the year we reviewed and enhanced our staff training, introducing a new firm-wide training programme to ensure that our staff receive relevant training, including training related to anti-modern slavery, anti-money laundering and financial crime and our policies and procedures for the management and escalation of associated risks.
Our effectiveness in combatting modern slavery in our business and supply chains
An internal working group meets to consider and assess the steps we have taken. It also looks to identify any further measures we can take, to help detect and prevent modern slavery in our business and supply chains and review the effectiveness of our approach. We will continue to review our policies, procedures and processes and engage with our suppliers to develop our approach to combatting modern slavery.
7IM is a limited liability partnership and this statement has been approved by 7IM's members in accordance with its governance procedures.
Signed: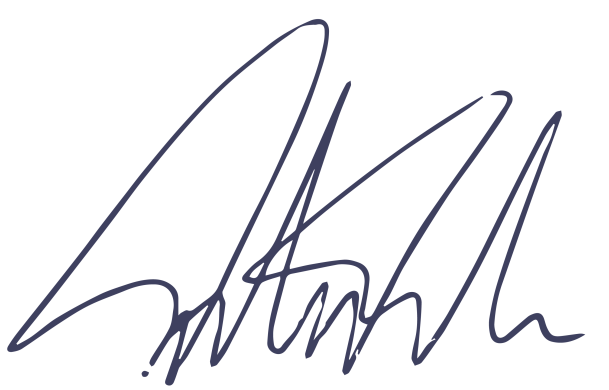 Duncan Walker
Designated member
For and on behalf of 7IM