7IM and ABSTRACT
The new power couple?
We are delighted to have won External Learning Solution of the Year, alongside our longstanding partner ABSTRACT, at the 25th Annual Learning Awards.
Following the win, we reflect on what an extraordinary partnership this has been so far. When we started out on our journey with ABSTRACT, the aim was to build on the solid foundations of the past, to creating a modern business ready for today's social objectives and fit for the future.
The cultural transformation programme has been underway for 18 months, and the latest staff survey in December showed continued improvements in employee satisfaction and engagement in a number of key areas including; performance measurement outcomes, recognition, line manager relationships – indeed, 88% say they have a great relationship with their line manager, which is quite a feat during the Coronacoaster! In addition, personal progress and development as well as opportunities to learn and grow are getting very promising responses from staff – a testament to the confident changes the business has made.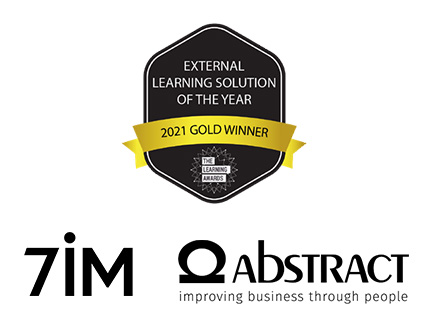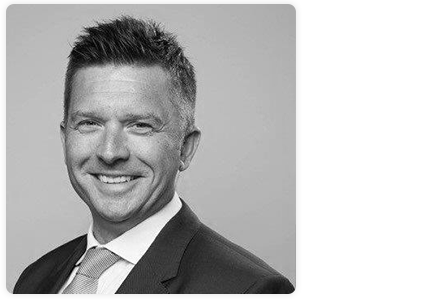 7IM CEO, Dean Proctor, explains how the partnership was born:
"When I joined 7IM in April 2019, determined to reset a great firm, Andy and David at ABSTRACT were amongst my first meetings with existing suppliers. I say suppliers, however that would be wrong as what we have is a great partnership. A partnership that is based on mutual respect and strong appreciation for the value that both parties bring to the table. We have partnered on a cultural transformational programme and undertaken a variety of engaging and innovative learning & development sessions and modules. With ABSTRACT, we have absolutely nailed strategic partnership and the plan for 2021 is super exciting".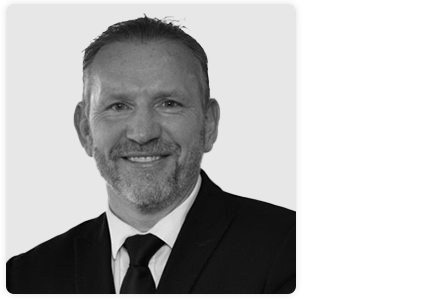 ABSTRACT CEO, Andy Nicol, added:
"The partnership between 7IM and ABSTRACT ramped up when Dean Proctor joined as CEO in 2019. He wanted to build on the solid foundations he inherited by focussing on the culture and strategic direction of the business and tasked ABSTRACT to come up with new and exciting learning interventions. The business bought into what we proposed and there was complete alignment in our collaboration which meant that not only was there great learning and development taking place, but everyone was having fun at the same time. We are delighted that this partnership is continuing in 2021 and thrilled with the results so far."